Dictation
With dictation, you create and edit text by speaking instead of typing. For example, you can
dictate email messages, text messages, and notes. Dictation even works with third-party apps, so
you can do things like update your Facebook status, post Tweets, or write and send Instagrams.
You can dictate any time the onscreen keyboard appears with the key.
Note: Turn Siri on in Settings > General > Siri. Dictation is available only on iPhone 4S, and
requires Internet access via a cellular or Wi-Fi connection. Dictation may not be available in all
languages or in all areas, and features may vary by area. Cellular data charges may apply.
Dictate text: Tap on the keyboard. Tap Done when you finish.
Tap to begin dictation.
These appear while Siri
composes the text from
your dictation.
To add text, tap again and continuing dictating.
You can use dictation to insert a word or replace selected text. Place the insertion point where
you want more text, or select the text to replace, then tap and dictate. To change a word,
double-tap the word to select it, tap , then say the word you want.
You can bring iPhone to your ear to start dictation, instead of tapping on the keyboard. To finish,
move iPhone back down in front of you.
Add punctuation: Say the punctuation.
For example, "Dear Mary comma the check is in the mail exclamation mark" results in "Dear Mary,
the check is in the mail!"
27
Chapter 3
Basics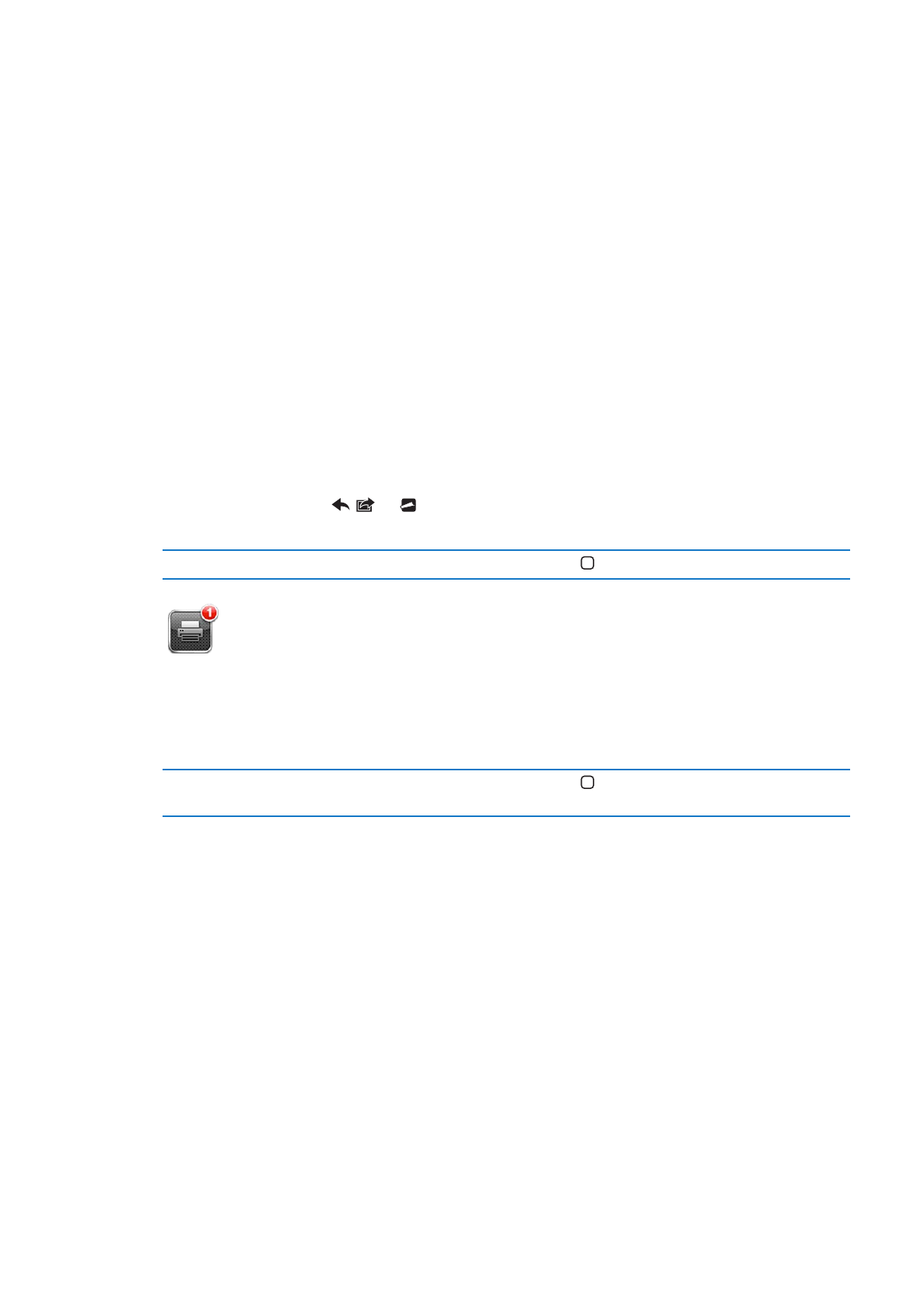 Printing
AirPrint
AirPrint lets you print wirelessly to AirPrint-enabled printers. You can print from:
Mail—email messages and attachments that can be viewed in Quick Look
Â
Photos and Camera—photos
Â
Safari—webpages, PDFs, and other attachments that can be viewed in Quick Look
Â
iBooks—PDFs
Â
Maps—view of map showing on the screen
Â
Notes—currently displayed note
Â
Other apps available from the App Store may also support AirPrint.
An AirPrint-enabled printer doesn't need setup—just connect it to the same Wi-Fi network as
iPhone. For more information, go to support.apple.com/kb/HT4356.