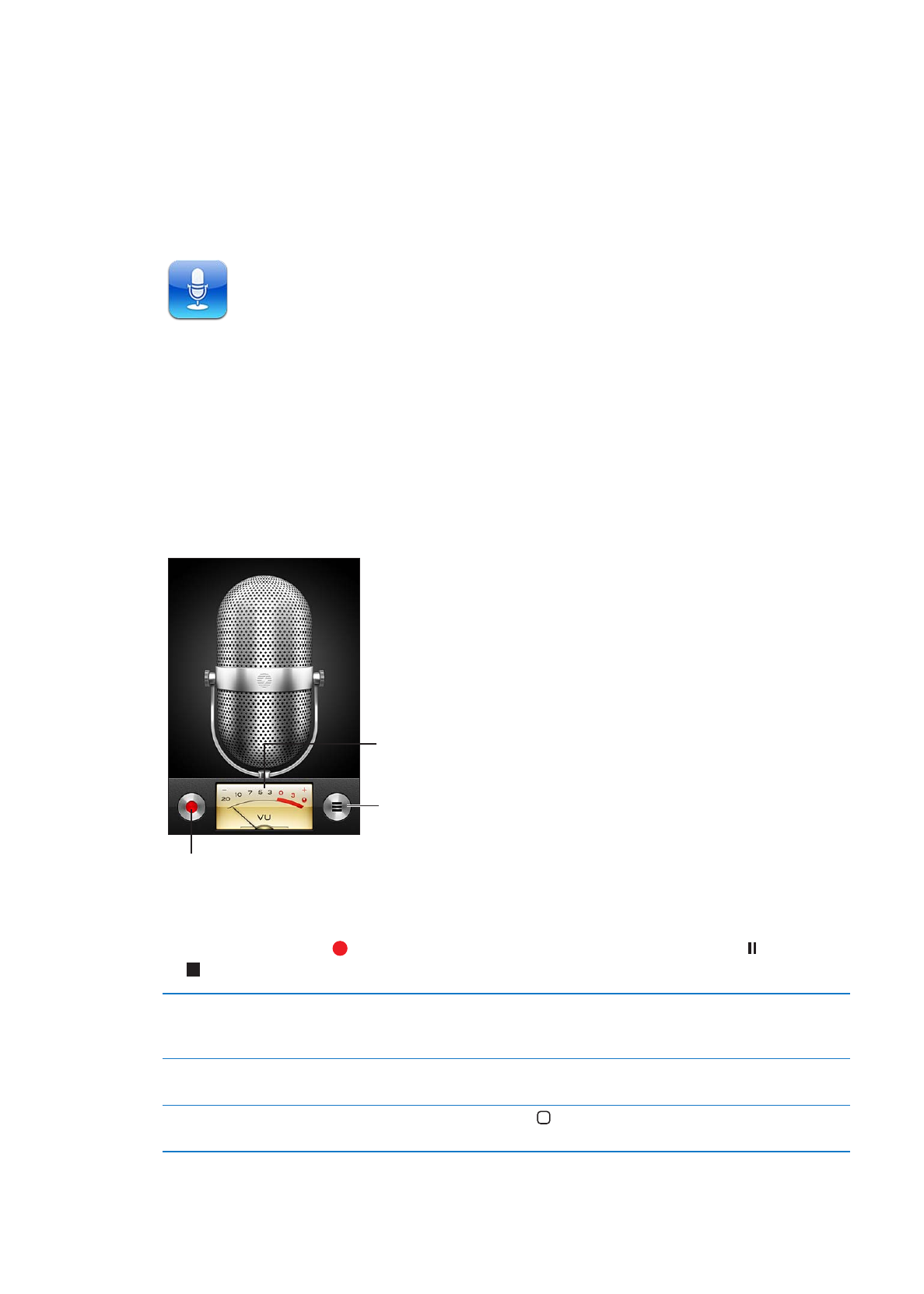 Voice Memos lets you use iPhone as a portable recording device using the built-in microphone,
iPhone or Bluetooth headset mic, or supported external microphone. Recordings using the built-
in microphone are mono, but you can record stereo using an external stereo microphone.
Note: External microphones must be designed to work with the iPhone headset jack or Dock
Connector. These include Apple-branded earbuds and authorized third-party accessories marked
with the Apple "Made for iPhone" or "Works with iPhone" logo.
Start, pause, or stop recording.
Recording level
See your list of
recordings.
Recording
Make a recording: Tap or press the center button on the iPhone earphones. Tap to pause
or to stop recording, or press the center button on the iPhone earphones.
Adjust the recording level
Move the microphone closer to or further away from what you're recording.
For better recording quality, the loudest level on the level meter should be
between –3 dB and 0 dB.
Play or mute the start/stop tone
Use the iPhone Ring/Silent switch. (In some areas, the sound effects for
Voice Memos are played even if the Ring/Silent switch is set to silent.)
Use another app while recording
Press the Home button and open an app. To return to Voice Memos, tap
the red bar at the top of the screen.
133