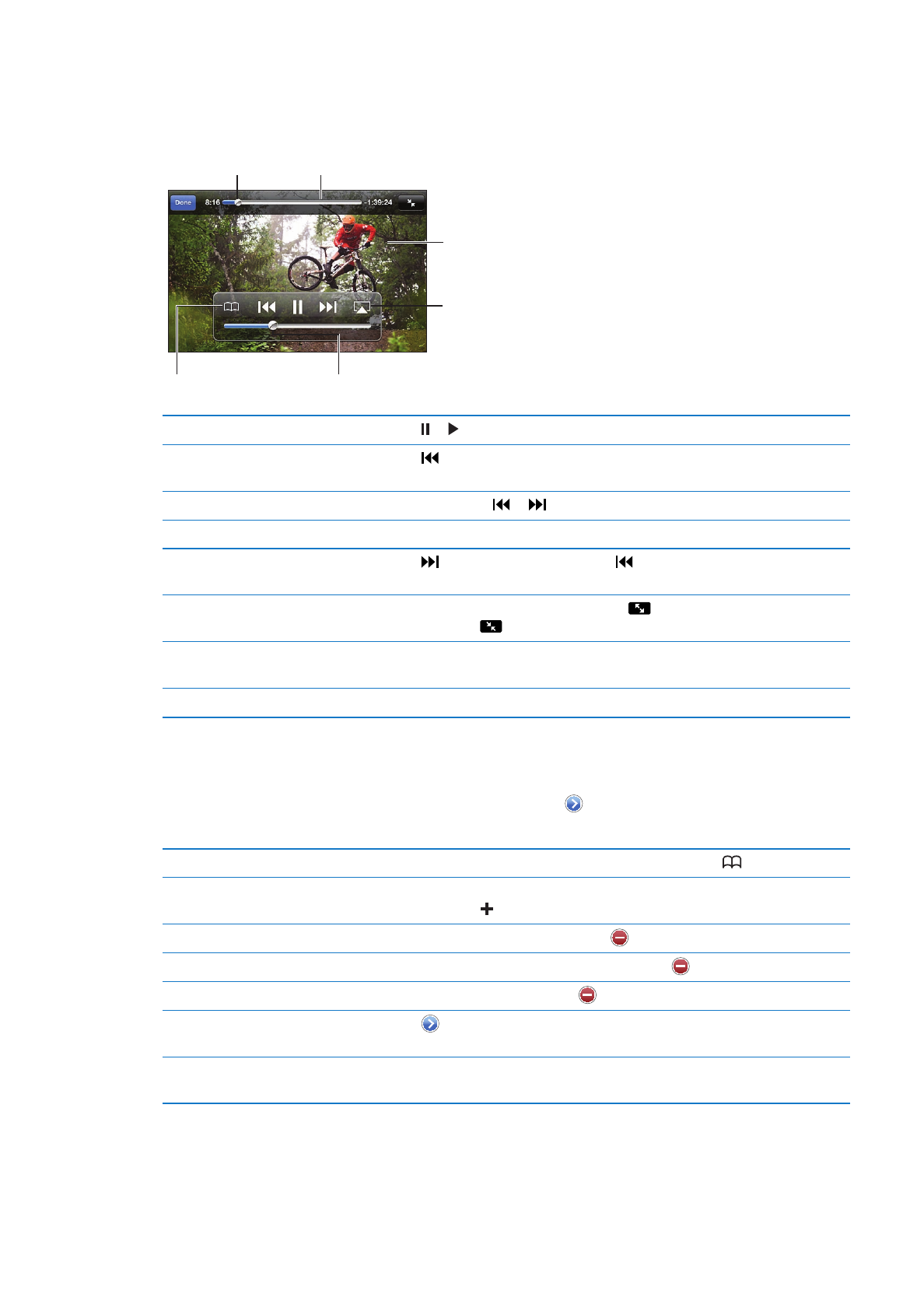 Playing videos
Watch a video: Tap any video as you browse. Playback starts when enough of the video is
downloaded to iPhone. The shaded portion of the scrubber bar shows download progress.
Tap the video
to show or
hide the
controls.
Watch on a
TV with
Apple TV.
Drag to skip
forward or back.
Download progress
Add the video to your
YouTube Favorites.
Drag to adjust 
the volume.
Pause or resume playback
Tap or . You can also press the center button on the iPhone earphones.
Start again from the beginning
Tap while the video is playing. If you've watched less than five seconds
of the video, you'll skip instead to the previous video in the list.
Scan back or forward
Touch and hold or .
Skip to any point
Drag the playhead along the scrubber bar.
Skip to the next or previous
video in a list
Tap to skip to the next video. Tap twice to skip to the previous video.
If you've watched less than five seconds of the video, tap only once.
Switch between fill screen
and fit screen
Double-tap the video. You can also tap
to make the video fill the
screen, or tap
to make it fit the screen.
Watch YouTube on a TV
Connect iPhone to your TV or AV receiver using AirPlay or a cable. See
"Watching videos on a TV" on page 127.
Stop watching a video
Tap Done.